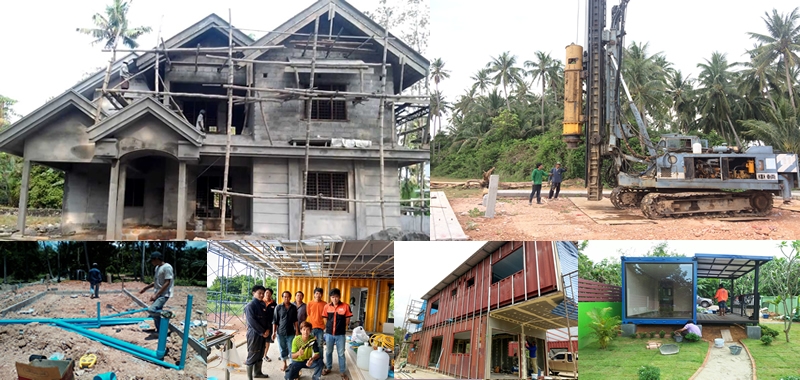 Construction & Renovation Services
We have been in the construction business in Thailand for over 15 years and provide a wide range of construction and renovation services. We cover all aspects of the construction stage from initial design to final interior decoration.
Initial design concept
Architectural drawings
Planning Applications with Local Thai Offices
Foundations
Septic Tanks & Grounds Works
Main Construction
Electrical Installations – International Standards
Plumbing
Main Interior Decoration
Application and Connection of Local Services – Power / Water Etc.
Renovation Of Existing Properties
We handle all sizes of construction from small residential properties to large scale factories and warehouses.
If you have an existing property and need renovation work then we can provide a number of tradesmen to ensure the property is restored back to the best condition possible.
Electricians
Welders & Steel Fabrication
Plumbers
Painting & Decoration
Ground Work & Landscaping
UPVC / Aluminium Windows & Doors
Roller Shutters
Roofing & Awnings
If you have any questions or would like any further information please do not hesitate to contact us.