Storm Shutters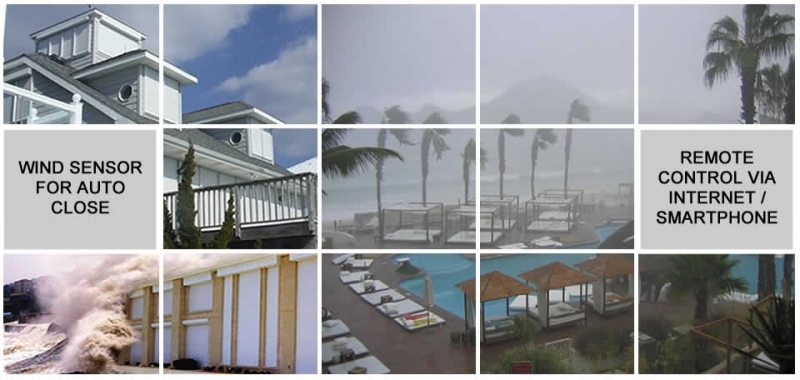 We have a full range of Storm Shutters which are ideal for properties situated in areas with high winds and tropical storms.
Our Storm shutters are manufactured from high grade Aluminium and designed to withstand higher forces than normal shutters.
Storm Shutters have the following unique features.
Thicker Thickness Slats to withstand higher wind pressure
Wind sensors to automatically close if storm approaches
Remote Control via internet so you can close shutters from any location if a storm is approaching while you are out of the country / away from home
High tensile fixings to increase security
Our storm shutters are fitted with wind sensors to close once speeds reach a certain level. The sensor can control multiple shutters or individual shutters depending on your requirements.
Shutters can also be controlled by SMS or internet to allow you to open or close from remote locations.
Wind Sensor For Storm Shutters