Container Homes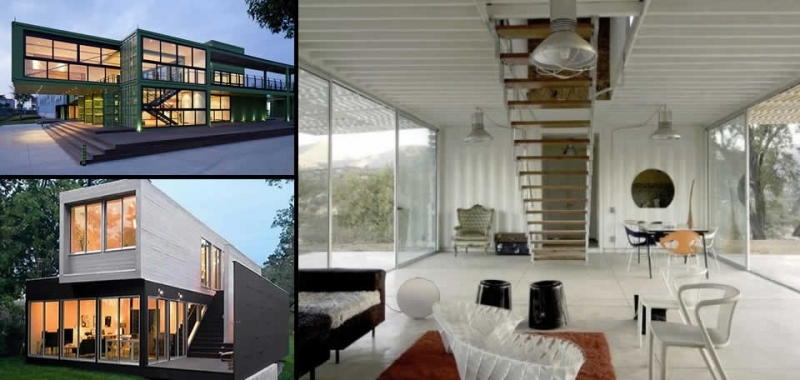 Ideal Housing Options
Shipping Containers are an ideal solution for low cost housing or storage, they are easy to transport and maneuver as well as in ideal green solution as they are a recycled item. Container Homes, also known as ISO Container Homes,  can be created out of any type of shipping containers to make multiple units or single houses at relatively low prices compared to constructing a new building.
We specialise in converting Containers into a number of different applications from single houses to large multi container complexes. Containers can be linked together or stacked to create a whole range of varied layouts.
Containers can be converted to a number of uses such as
Emergency Housing Units
Environmentally Friendly housing
Staff housing
Office Housing
Hotel Accommodation
Commercial Properties
Storage Facilities
Many more applications
Why Shipping Container Housing is a Super-Hot Trend
Whether you're looking for an intimate beachfront getaway, a compact urban abode or a larger, sprawling home on the open range, you may be able to find the perfect fit with shipping container housing. Once considered undesirable housing units for those who simply couldn't afford the traditional brick and mortar option, storage container houses have become the hot new trend. Container homes can be arranged in almost any combination and can also incorporate swimming pools, saunas and games areas.
Swimming Pools?
Containers can also be converted easily to swimming pools for above ground or in-ground use. Our pools come complete with all pumps, stairs and Jacuzzi areas to finish of any Container Home. Have a look at our gallery for even more ideas.
Shipping Container Housing Benefits
Containers make an ideal solution for many reasons such as:
Recycles the thousands of unused containers scattered around the globe
Economical, empty containers can be purchased for a relatively low amount from $1,000 to $2,000 each
Strong, durable and made from galvanized steel, shipping containers are typically stronger than wooden frames
Easy designs for housing based on modular design, with the ability to place containers side-by-side or up to 12 empty containers on top of each other
Reinforced and ready for action, people have assembled pre-built homes in as few as three days
Resistant to mold, fire and termites
Can be converted into homes wherever is most convenient, and then easily transported and assembled at final destination
Materials age well and require very little maintenance
When building a house with shipping containers homes can be modified later on to include new modules
Start Now…
Its easy to get your home started now. Simply contact us and we can work on your design and give a quotation as soon as possible. Have a look at the gallery below for some cool inspiration…..
Visit our main site for container homes now.