Our horizontal shutters are fully motorized and are ideal for areas where design and functionality are crucial. The Horizontal Shutters provide an excellent alternative to glass or other materials.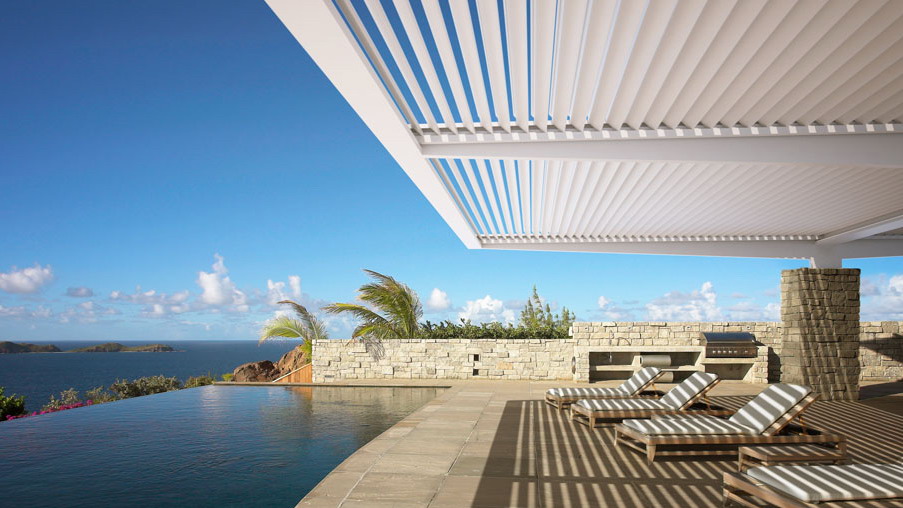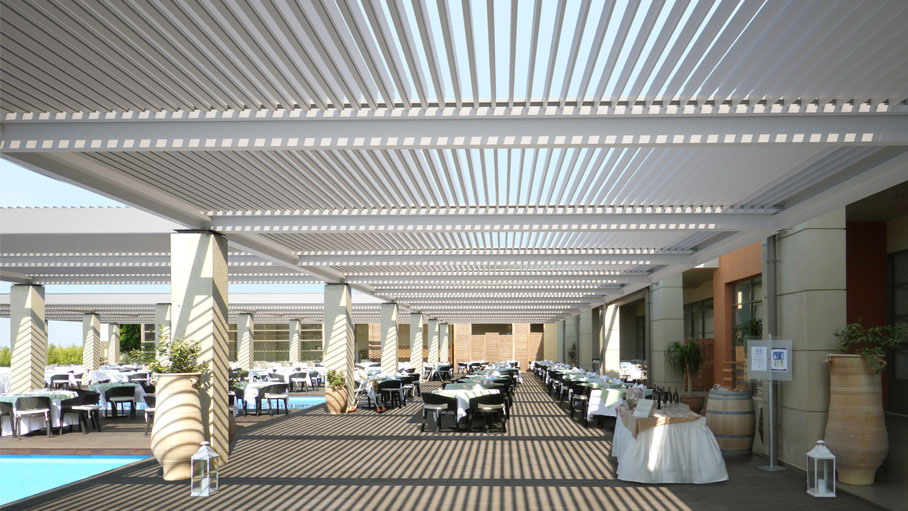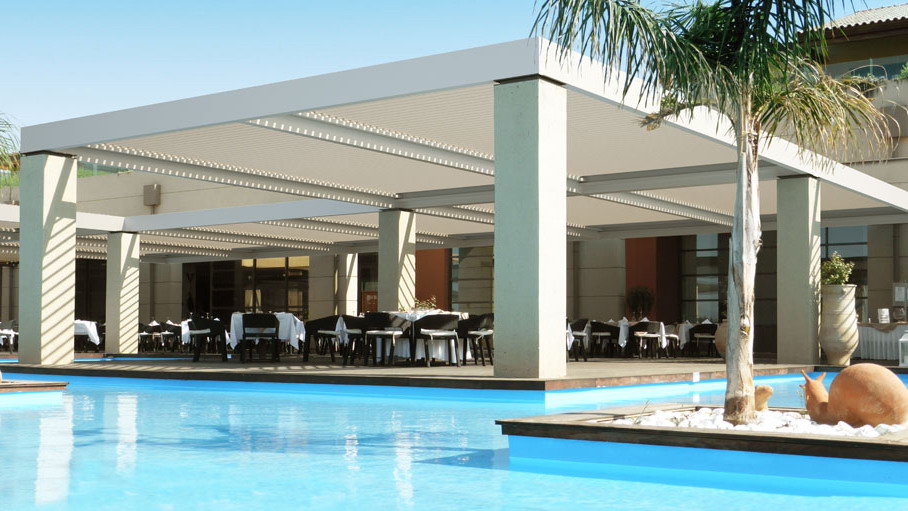 Horizontal shutters are an ideal alternative to glass, plastic or material roofing and can be adjusted instantly to suit your needs. Open or close the roof fully as well as adjust the slates to allow sunlight and airflow through.
Advantages. Glass and plastic roofing tend to heat the area underneath while material roofs block the view and direct sunlight. With the adjustable slat horizontal roof you have total flexibility.
Modern Design. The new modern design can be incorporated into your building design and creates an attractive addition to walkways, patios and pool areas.
Silent Operation. The Horizontal Shutters are fully motorized and operated by remote control or fixed switches. The units can also be connected to a full automation system and controlled by PC or Smartphone as well as sensors which follow the sun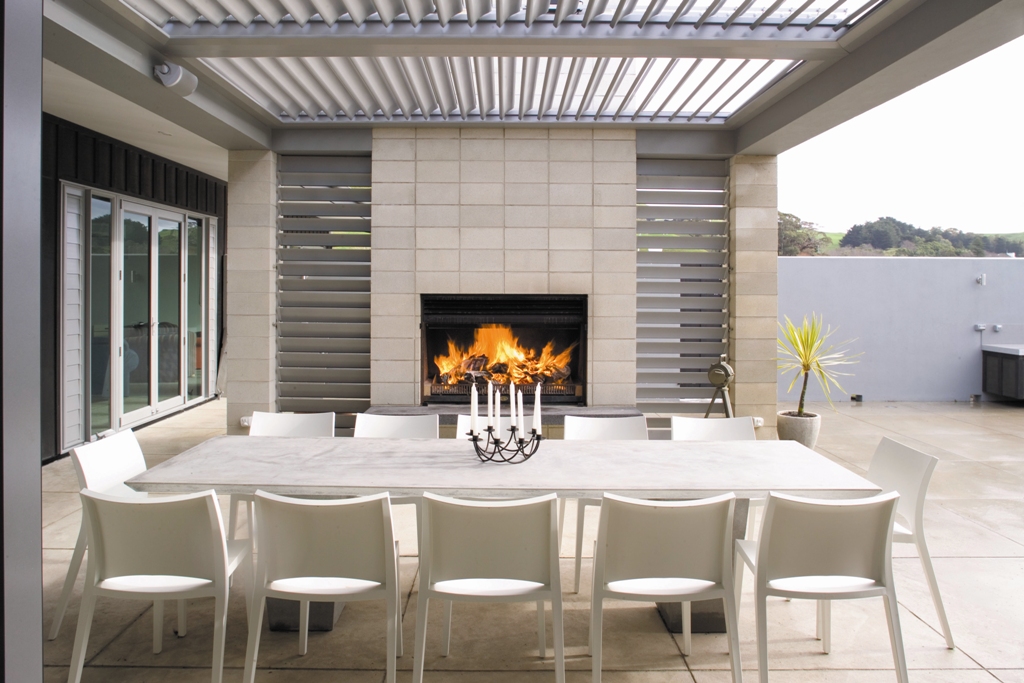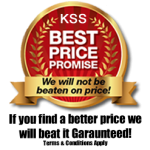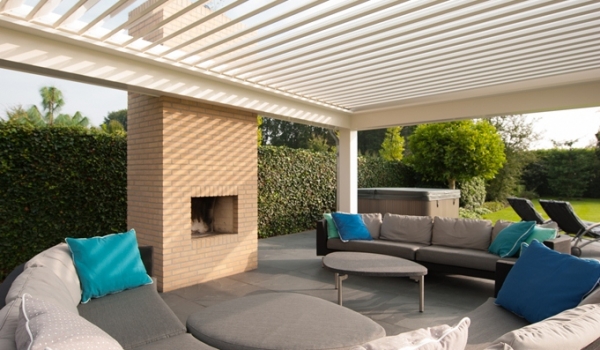 Create Stunning Versatile Areas.  Lightweight, Modern Design with Silent Operation.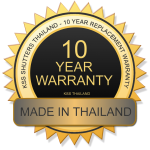 Shutters can be fitted both Horizontally and Vertically and can be used in locations all year round, they can be be fully closed during rain and intense sunlight to provide a shaded waterproof space below.
Our horizontal shutters are fully retractable and adjustable with 110 degrees of operation.